Violinists are known for composing and performing some of the most moving music pieces of all time. But are there any famous left handed violinists?
Learning the violin as a left-handed person does come with a set of challenges. You can certainly learn how to play this instrument by holding the instrument in your right hand and using a bow with your left hand. However, unlike one of the options to playing guitar as a lefty, you can't simply re-string a right-handed violin backwards and turn it into a left-handed one. This is because the instrument's peg holes are constructed and aligned in a specific manner that makes them useless if the wrong strings are placed through them without any other modifications.
Many well-known left handed violinists and fiddlers gained their fame by playing left-handed instruments. Such violinists were usually solo players rather than classical orchestra performers. This is due to the difficulties associated with seating left-handed violinists in an orchestra group setting due to their playing orientation. Therefore, a few learned to play the instrument in the traditional way so that this wouldn't be a disadvantage, which is why you wouldn't see any left-handed flutists or other wind instrument players in an orchestra. Like left-handed piano players, you wouldn't know they were left-handed. Left handed drummers are a little different because for most of them the kit layout will look a little different.
Let's learn about some of the most prominent left-handed violinists and how they built a name for themselves.
Why do Violinists Hold the Bow in Their Right Hand?
Violins have nearly always been made for traditionally positioned hands. On the bridge of the violin are the instrument's four strings, E, A, D, and G placed right to left, with the bass bar placed under the left edge of the upper plate and the soundpost connecting the upper and lower plates to best project the instrument's tonal range.
Is there any reason why this arrangement won out over hands reversed? There's a suggestion that it possibly originated with the majority of right-handed men who played stringed instruments and fenced in the Baroque era. The instinct of those gentlemen, with swords in their right hands, would be to hold another long, slender object in their right hand as well, like a violin bow.
This doesn't mean that left-handers would find it more difficult to learn the violin. Using the dominant hand to learn more complex fingering patterns can actually be an advantage for a left hander on a violin. However, the violin is not known to be an easy instrument to learn for lefties or righties!
Famous Left Handed Violin Players
Some of the most famous left-handed violin players in history were:
Richard Barth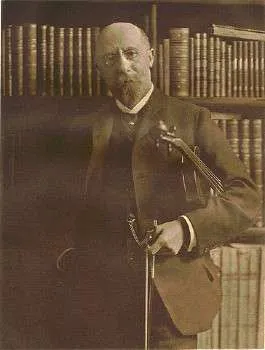 Richard Barth was one of the most famous violin virtuosos in Germany in the late-1800s. This left-handed player also served as a conductor, composer, and music teacher who was frequently associated with fellow composer Johannes Brahms.
Barth learned the violin in the typical left-handed orientation by holding the bow in his left hand and fingering the scale with his right-hand. He is known for composing Ciacona in B minor, Op. 21 in 1908.
Niccolo Paganini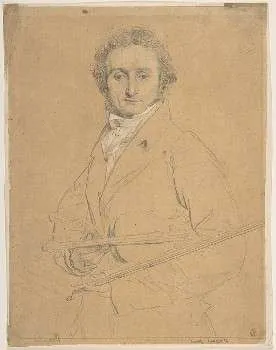 Niccolo Paganini was a 19th-century Italian violinist who went on to become one of the most celebrated composers and performers of his era. He began learning the violin at the age of seven and began playing it in the right-handed orientation. However, his playing style was considered innovative because he focused heavily on finger picking. This led to rumors that his left hand was more dominant than his right hand.
Paganini suffered from Marfan syndrome which resulted in him having unusually long fingers. He may have begun playing the violin with his left hand for a period while he was still learning the instrument. Today he is known for composing 24 Caprices for Solo Violin which remains an instrument set of compositions in the violin world.
Paavo Berglund
Paavo Berglund was a Finnish violinist and conductor who was active in the mid to late 1900s. He began a professional career as a violinist in 1946 after being hired to play at the officer's mess hall in Helsinki for an entire summer. He later served as a violinist for the Finnish Radio Symphony Orchestra for nine years. Berglund stood out in this orchestra for his left-handed playing orientation, which required special seating accommodations.
Berglund's most famous works include 2 Pieces from Kuolema, Op. 44: I. Valse triste and Sibelius: 2 Pieces from Kuolema, Op. 44: No. 1, Valse triste.
Charlie Chaplin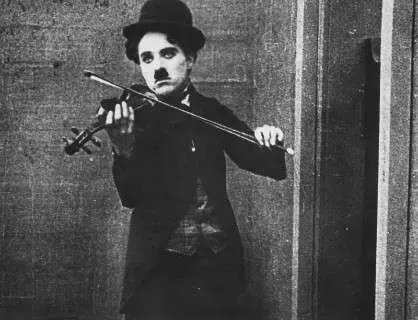 Charlie Chaplin is known for being one of the most famous actors of all time. However, this left-handed individual was also a talented violin player. Chaplin had developed a passion for music as a child and learned how to play the violin, piano, and cello. He managed to convert a right-handed violin into a left-handed orientation and taught himself to play the instrument.
Chaplin went on to create the scores for each of his silent films such as City Lights and Modern Lights. He also spent much time alongside other influential composers of the era such as Debussy, Rachmaninov, and Schoenberg.
Rudolf Kolisch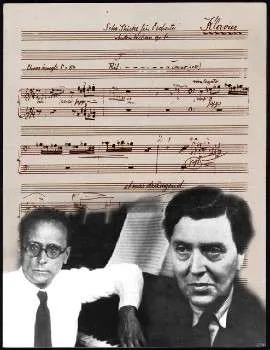 Rudolf Kolisch was a violinist and string quartet leader from Vienna. He studied the violin under the composer Arnold Schoenberg, whom his sister was married to. Kolish was born right-handed, and had already begun learning the violin in the right-handed orientation when he injured one of his fingers.
Kolisch then relearnt the instrument in the left-handed orientation. He managed to succeed in learning the instrument despite the challenges associated with this arrangement. He is known for founding the Kolisch Quartet, who performed Schoenberg's music regularly. Kolisch's legacy was cemented when he was appointed as the leader of the Pro Arte String Quartet and a professor at the University of Wisconsin-Madison.
Ornette Coleman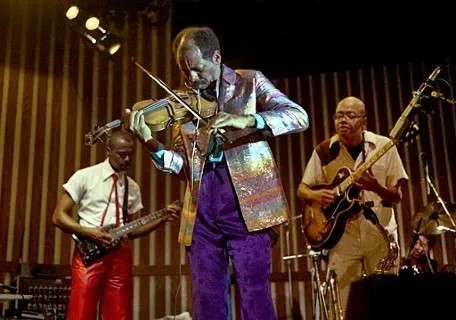 Ornette Coleman was an American jazz musician who played the violin, trumpet, and saxophone. He stood out for playing the violin in the left-handed orientation. However, his musical style was considered quite unconventional for its time.
Coleman pioneered the experimental jazz subgenre of "free jazz". He was known to ignore musical technique conventions and often played his instruments using long unconstrained gestures. This unpredictability helped Coleman make a name for himself in the jazz world. He is considered one of the most influential jazz musicians of the 1960s.
Ashley MacIsaac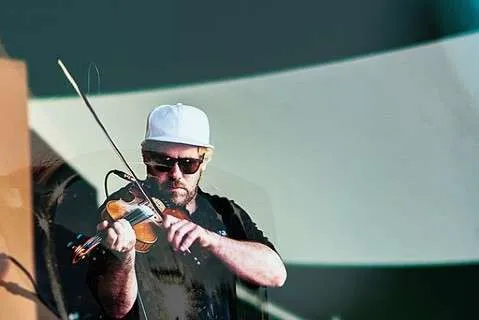 Ashley MacIsaac is a Canadian violinist and singer from Cape Breton Island. He was a prominent artist and performer in the 90s and has received multiple Juno awards for his music.
MacIsaac is left-handed and plays the violin by holding the instrument in his right hand and bowing with his left hand. However, his instrument is set up in the right-handed string orientation. He learned to play the instrument in this manner based on his father's advice.
MacIsaac's unusual playing arrangement allows him to reach the higher notes more easily, which may have aided in his composition process. He still performs regularly and is a prominent voice in the Canadian music sphere.
Nicola Benedetti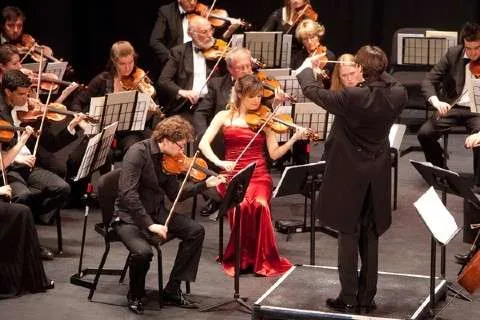 As a Scottish-Italian soloist who works with several orchestras in Europe and America, Nicola is a left-hander who plays the violin right-handed. When learning the instrument at a young age, this caused a lot of anguish because it felt unnatural to her. Once she overcame the early challenges because of a great teacher, she quickly amassed awards, including the BBC Young Musician of the Year at the age of 16 and the Grammy for best classical instrumental solo in 2020. She plays an incredible violin – a Gariel Stradivarius.
Nicola's older sister is a violinist for the pop group, Clean Bandit.
Conclusion
As you can see, there are plenty of talented left-handed violinists throughout history. Many of these players were forced to learn on right-handed instruments and overcame challenges during the learning process. The good news is that modern violin players have access to left-handed instruments and don't have to worry about running into such issues. So get out there and explore your true potential as a left-handed violinist.